NebulaJoy got strategic investment from Tencent!

2020-09-04
As our latest news on September 4 confirmed, Tencent agreed on its strategic investment in NebulaJoy (NEEQ: 834785). After the deal, Tencent became the second-largest shareholder of NebulaJoy.
From previous annual financial reports of NebulaJoy, we can see that in 2018 its profit increased by 239.83%, and in 2019 the number is 147.88%, which indicates that the market has a highly positive evaluation of its development capability, considering the license approval crisis in this period. Though the development progress of NebulaJoy has been somehow affected by the pandemic, we can still have a promising perspective of its profitability due to its abundant IP reservation.

Tencent, the global game industry leader, has strong game distribution channels, so after NebulaJoy achieves cooperation with Tencent, we can have a reasonable expectation on the increase of NebulaJoy's market influence.
We found that, after the deal, there isn't a dramatic shift in the stock structure of NebulaJoy. Mr. Bobby, the current CEO, will remain the largest shareholder and the controlling shareholder. As for the most concerned questions on NebulaJoy's game development, we contacted the relevant department and fortunately received Bobby's reply.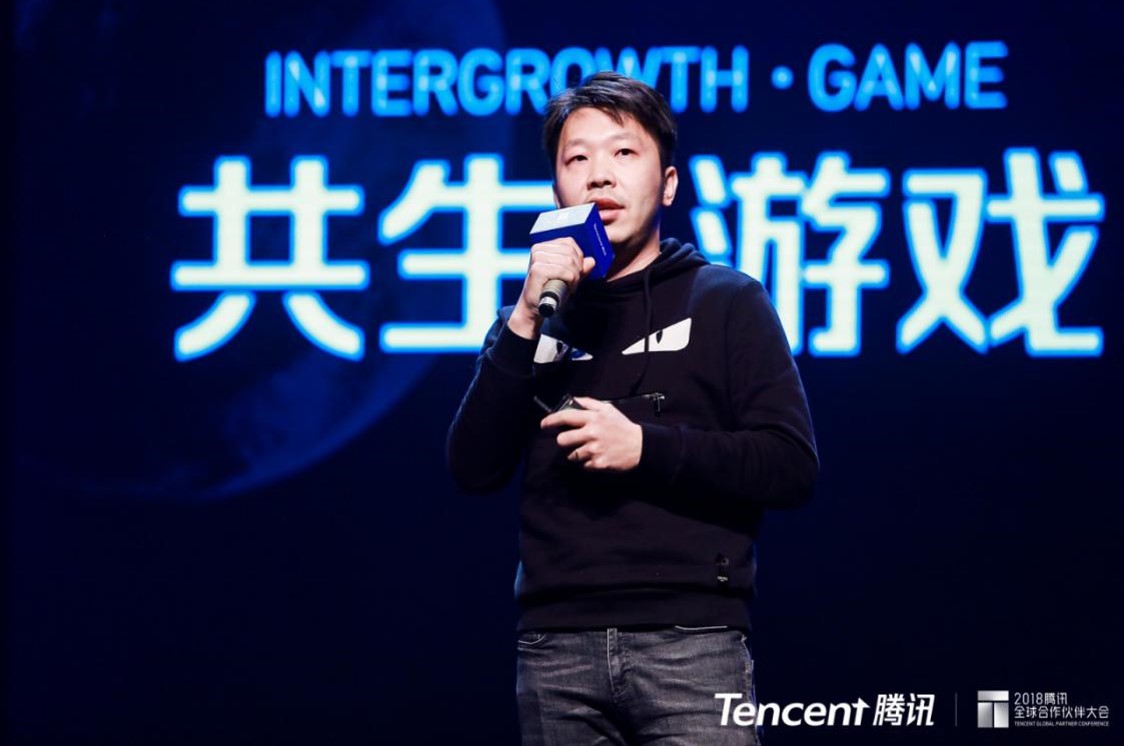 Bobby stated that there would be no organizational change on NebulaJoy's core department, and the development, operation, and publication of NebulaJoy's future product will not be affected. He highly appreciated recognition from Tencent and said that he would keep leading his team to provide high-quality games to players.
Talking about the game industry right now, Bobby thought a new turn of arms race had started. To gain more market share, you must find top talents to develop fantastic games.
Currently, there are several games of NebulaJoy under development at the same time. Among them, Devil May Cry-Peak of Combat, an action game authorized by CAPCOM, the world-famous game giant, has closed its Beta test in July 2020 with more than 8 million subscribers.
Bobby told us that, besides Devil May Cry-Peak of Combat and Degenerate-III, there are Meta-Man, Bat-Man, and several other games under development, which will also be published and operated by NebulaJoy independently. He said that NebulaJoy is now hosting a campus-recruiting event, and there are also many open positions for expertise. Welcome more talents to join us for a bright future!

As requested by Bobby, we post some latest vacant positions of NebulaJoy here for your reference.
Available positions:
1. Designer: Level Designer, Combat Designer, System Designer, Game Balance Designer, UI Designer, Narrative Designer, UE Designer, and Lead Designer
2. Software Engineer: U3D Client Programmer, JAVA Server Programmer, Engine Development Programmer, Technical Artist, Ads Developer, and Web Programmer
3. Artist: Scene Concept Artist, Character Concept Artist, 3D Character Artist, 3D Scene Artist, 3D Animator, 3D Special Effects Artist, UI Special Effects Artist, 3D Scene Editor, Senior UI Artist
4. Marketing: Marketing Manager, Data Analyst, Game Operations Specialist
Contact NebulaJoy at zhaopin@game2sky.com