After PV released, Degenerate-III become TapTap most subscribed game. What is the reason of its surprising popularity?

2021-01-19
On January 18, NebulaJoy announced that its mobile game Degenerate-III will soon be entering Alpha testing, along with a PV (promotional video) made of the latest real-time rendered scenes from Degenerate-III. In less than 12 hours, Degenerate-III has become the most subscribed TapTap game and scored 9.0 out of 10.0, which is quite impressive.
In only 12 hours after the new PV,Degenerate-III has become the most subscribed TapTap game!
As everyone knows, Taptap is a well-recognized Chinese platform promoting hot mobile games, which is famous for its hardcore gamer communities. So the score and subscribe numbers of a game on this platform can partly reflect what extent Chinese gamers are interested in and thus is an important criterion to predict whether a mobile game will become popular.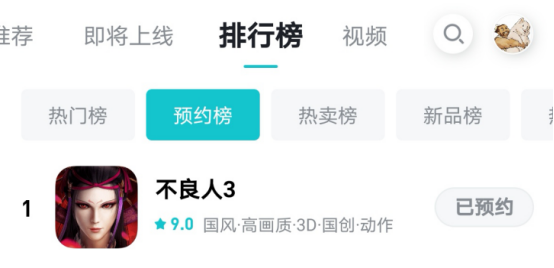 In only 12 hours after the new PV, Degenerate-III has surprisingly become the most subscribed TapTap game! The fact illustrates TapTap users' expecting of high-qualitied Chinoiserie Musou mobile games, also sufficiently represent the players' initial recognition to Degenerate-III.

Expectation Rate: 5 Stars.
So the game has ranked the first during such a short time. Seems everybody's looking forward to it. I've made the reservation as well. Hope everything's good enough and don't let me down. Will the beta test be held in six months? I'll keep an eye on the latest info and how about Krypton gold? Will it be serious? Anyway, many good lucks to Degenerate-III.

Expectation Rate: 5 Stars.
The graphics are bloody shocking. If it's a recording data from real interface, I'd look forward to it. Hopefully that the launch time is upcoming!
Three highlights of representing Chinoiserie mobile games, popularized with gamers!
‧Authentic effects of graphics
Degenerate-III mobile game has utilized "crimson light," "black technology," which are the latest self-developed engine of NebulaJoy, to help the graphics extremely depicting complete, natural light and shadow, as well as abundant and genuine elements within the graphics. Each frame in the game is just like a real photo: three dimensional and diversified, along with blooming vitality.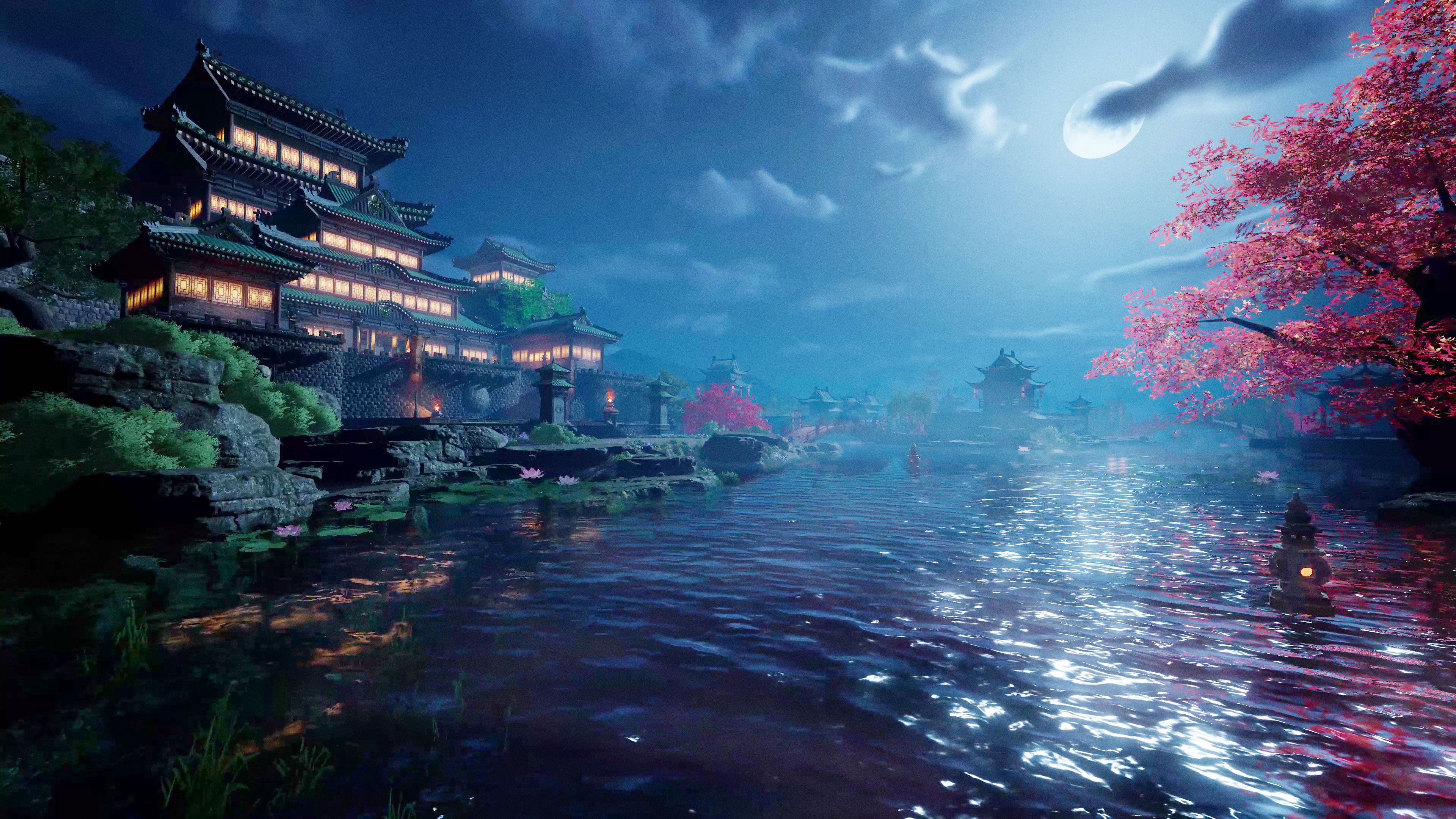 ‧Refreshing Musou battle.
As a Musou mobile game of Degenerate-III, you may feel what is the debt of gratitude and revenge by smooth battle experiences as well as classic graphics of all corners of the virtual world. Invulnerable Musou ultimate skills at appropriate timing spread upon the screen, bringing the furthermost excitement ever! In a chaotic world filled with fighting, you are ignited with zeal to be a fighter in the troop and to feel the merry feelings when joining the battles.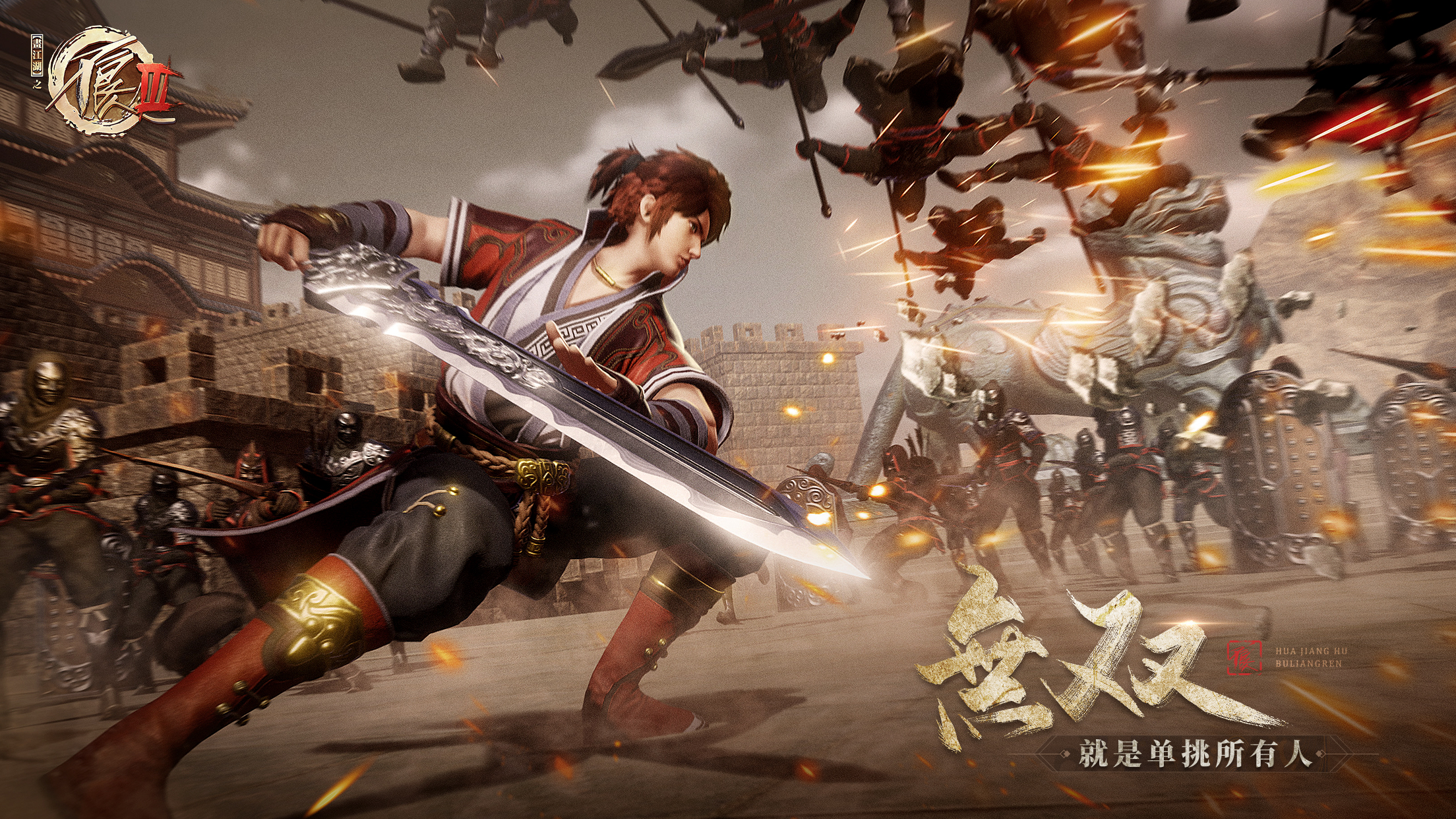 ‧Highly-free storyline
Having Genuine License from the producer of Painting Martial Art-Degenerate animation IP mobile games, Degenerate-III redesigns the characters and graphics in a high-definition way, gamers can be in alliance to all the characters in the original work. They can even rewrite the destinies of swordsmen under the circumstances of modifying original storylines. With high freedom of every possibilities of plot development, every choice the gamer make influences the finale of the stories.
Every gamer has the chance to stop the Marshal from dying for admonishing Li Xingyun and to let Li Xingyun recognize status quo as soon as possible so as to comprehend the Marshal's commitment. Everything remains unknow in this game. It is you that will determine the outcome of this chaotic world.
Wanna experience the real troubled times, Mosou JiangHu? Wanna feel heroism in "Constant heaven rules and unparalleled chivalry". Don't hesitate to make the reservation right away!